Caretaker Crump's Seasiders win not for faint-hearted
---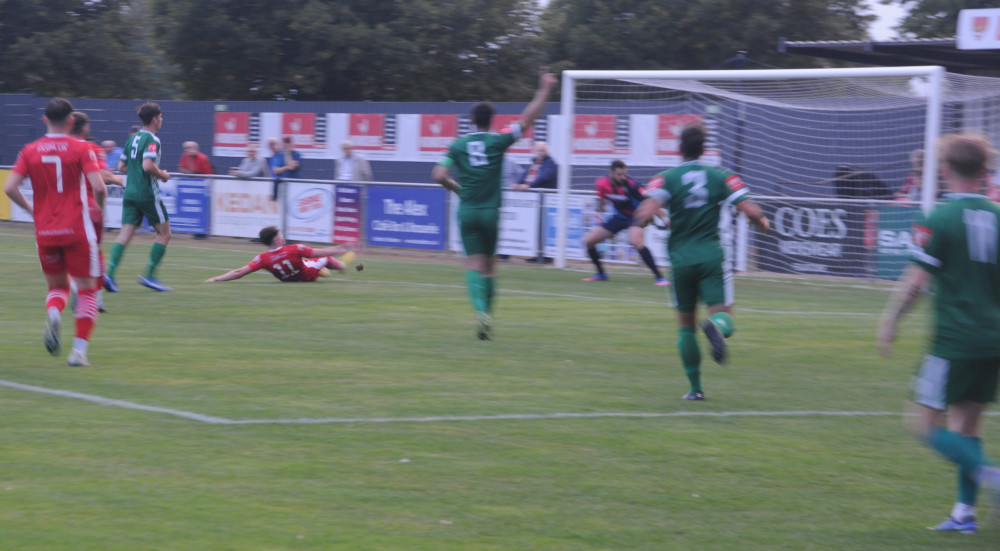 Charlie Warren grabs opener (Picture credit: Felixstowe Nub News)
Andy Crump always seems to do well when his boss is on holiday but admitted the Seasiders made hard work of their 3-2 win over newly promoted Gorleston.
Goals from man of the match Charlie Warren, Callum Harrison and Ollie Canfer gave Felixstowe and Walton United victory at their newly named AGL Stadium last night in what was an unnecessarily nervous affair, as the visitors twice hit back and almost grabbed a last gasp leveller.
"We have to make teams score better goals against us because both their goals were probably from our mistakes.
"If you want to be up there in this league you can't have indecisiveness and make things difficult for ourselves.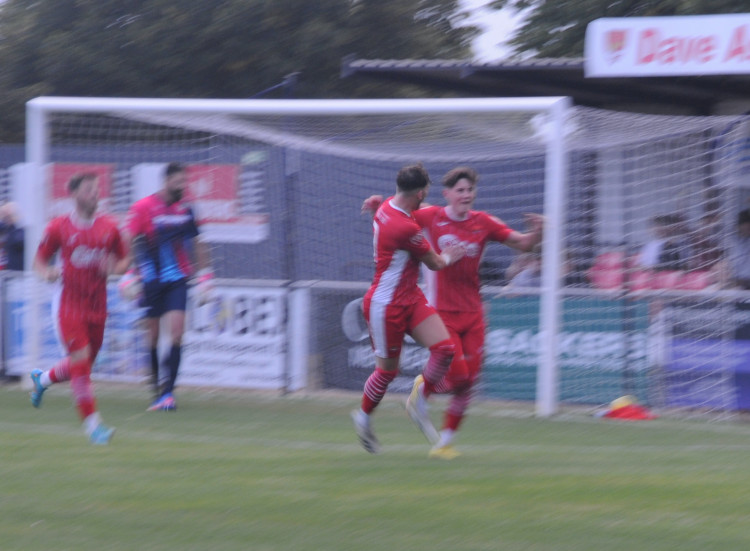 Warren celebrates with Callum Harrison (Picture credit: Felixstwe Nub news)
Crump, who also won when he was in charge last season when Stuart Boardley was on holidays and repeated the feat after his side took an early lead and bossed the first 20 minutes.
Warren gave them a sixth minute lead after good build up play by summer signing Harrison.
But Felixstowe took their foot off The Greens' throats and allowed them back in the game when an apparent lack of concentration led toLiam Jackson equalising midway through the first half.
Crump said: " We said to the boys before the game that it was important to come out quickly and impose ourselves. We controlled the game but just did not do that for long enough.
"It seemed we were trying to protect something too early and we needed play higher up the pitch, which we we went back to in the second half. We then created chances and were free to hit them when needed."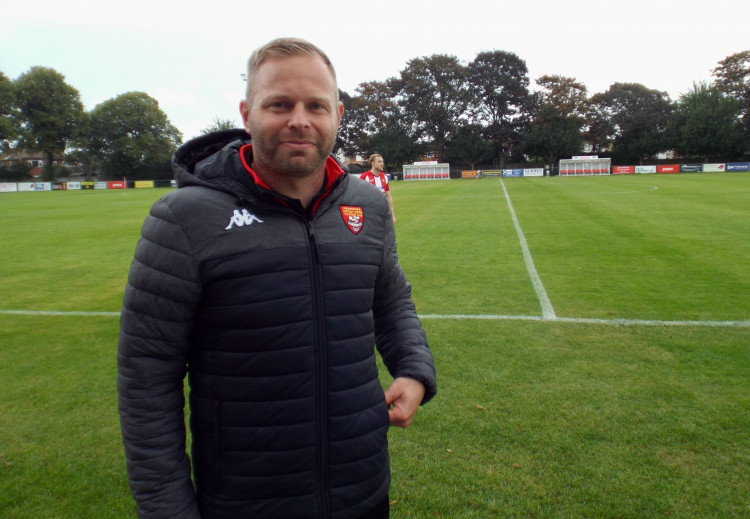 Andy Crump taking good care of Seasiders (Picture credit: Felixstowe Nub News)
Crump's side eventually got hold of the game again in the second half and a purple patch saw Harrison hit a wonderful free kick and cancer burst through and finitely superbly and Felixstowe looked totally in control.
However, despite playing many spot on passes, the Seasiders started to give the ball away too easily and put themselves under pressure.
Ross Gilfedder pulled another goal back five minutes from time for last season's Thurlow Nunn champions to set up a nervy finale.
It was hearts in mouth time among from 332 spectators when the visitors hit a post in the 94th minute but the Seasiders held on.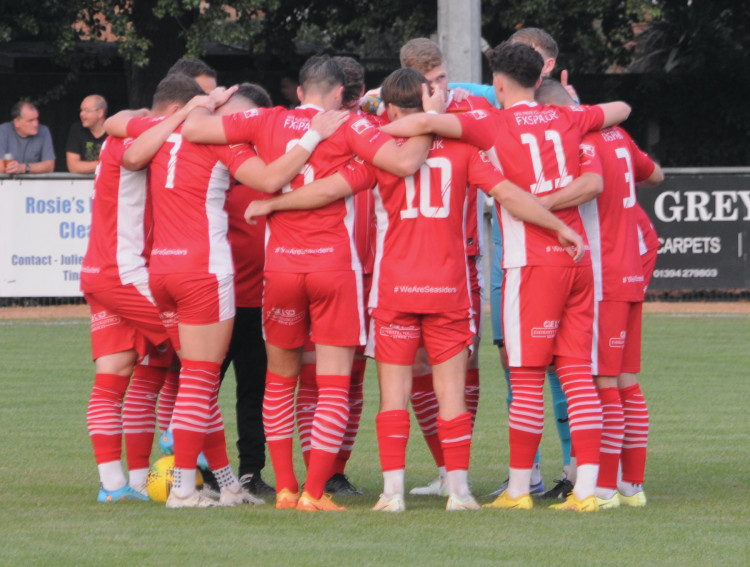 Tight group need to stay focussed (Picture credit: Felixstowe Nub News)
After dropping tw points to a late, late free kick at Brentwood on Saturday, Crump knows Felixstowe can not afford to lose focus even more minute.
He warned: "This is probably the most even this league has been since I have been involved.," said Crump. "Last season there were three groups but this year it is even. You have sides like Gorelston that have come up with the energy and enthusiasm they have to play good football and with the individual quality they have will cause many teams problems.
"We know we can't allow sides like that back in the game and we rode our luck a bit at the end with them hitting a post."
So, with three points in the bag after a point away at Brentwood, Boardley can enjoy his break and stay in America a little longer knowing the side is in capable hands ahead of Saturday's FA Cup match at Dereham