Felixstowe personalities in profile: Community radio presenter Rob Dunger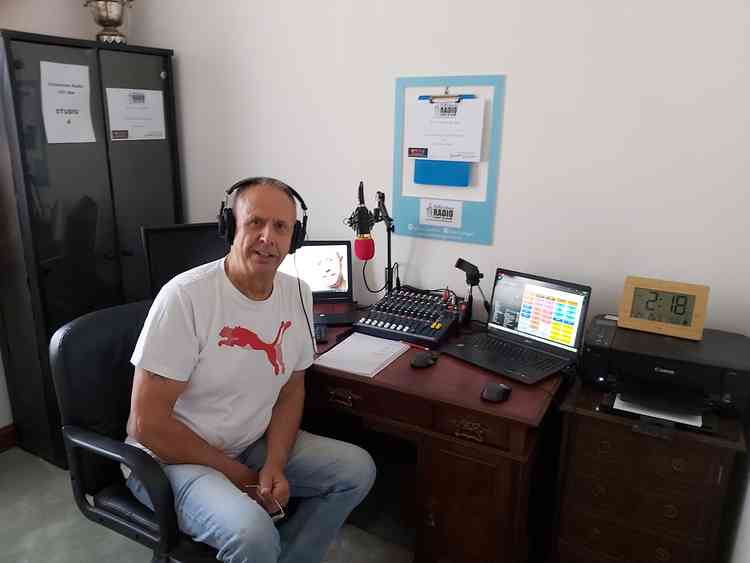 Rob Dunger at home in his makeshift studio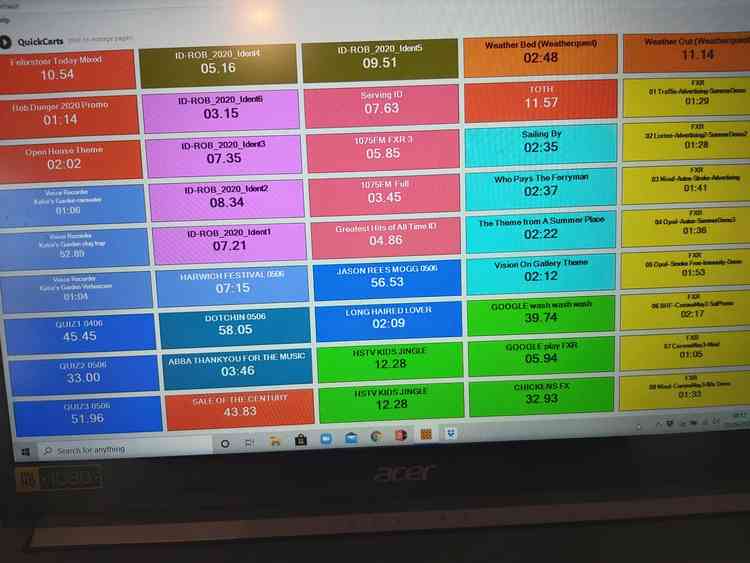 Felixstowe Radio control desk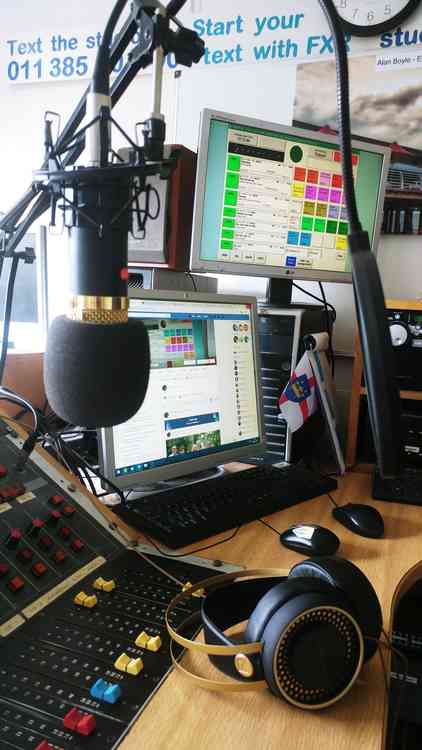 Rob used this studio before lockdown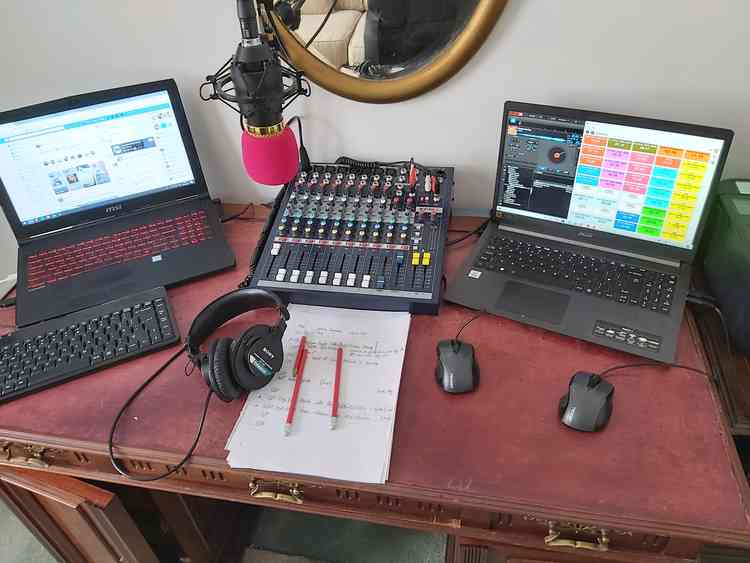 Working from home is all well and good but when you need a bit more than just a laptop and phone, it can be more of a challenge, as Felixstowe radio presenter Rob Dunger found out when Covid-19 lockdown began in March.
Finding himself listed as an "endangered species" during the current lockdown, Rob was, initially worried about his work at Felixstowe Radio, where he volunteered as the weekday lunchtime presenter for the community station.
"Being of 'a certain age' and an 'underlying health condition', I was advised to stay at home in isolation," explained Rob "I was worried that without travelling to the Felixstowe studios, there could be no Rob Dunger Show. However, the directors and technical team came to the rescue with the idea of working from home."
With an internet connection, some downloaded music and broadcast software, things started to move. Having friends in the right places helped: Howard and Kate White from Felixstowe's Greenhouse Cafe were able to loan him microphones and a mixer desk.
After a couple of test broadcasts, and one or two errors (on Rob's part) The Rob Dunger Show started to broadcast five days a week between 11am and 1pm from his home studio.
Rob said: "Social distancing meant that studio guests were a thing of the past, but with social media, mobile phones and recording equipment, the show could go on.
"Like many business and organisations, Felixstowe Radio is adapting."
Rob has worked at Felixstowe Radio for the past two and half years and is part of a team of presenters and producers who importance to community radio was highlighted with the station winning The Community Award 2020 from Felixstowe Town Council last month.
Originally from the Midlands, Rob was a popular presenter and producer at Radio Suffolk for 12 years after swapping his job as a florist and being enticed to radio by starting out as a newspaper reviewer.
Multi-lingual with an eye for colourful design, Rob is also something of a mathematics whiz, as demonstrated with his stint teaching the subject before the call of the microphone saw him back behind the mixers at Felixstowe Radio.
The station first started broadcasting in 2009 and has become very popular locally with audiences young and old from around Felixstowe and the surrounding villages. A variety of presenters bringing news and music from across Felixstowe, Shotley, Bawdsey, Harwich, Dovercourt and surrounding areas.
You can listen to Felixstowe Radio on 107.5fm, or via your SmartSpeaker or online at www.felixstoweradio.org.uk.