Robert Carr's 'Steemy' Sunday session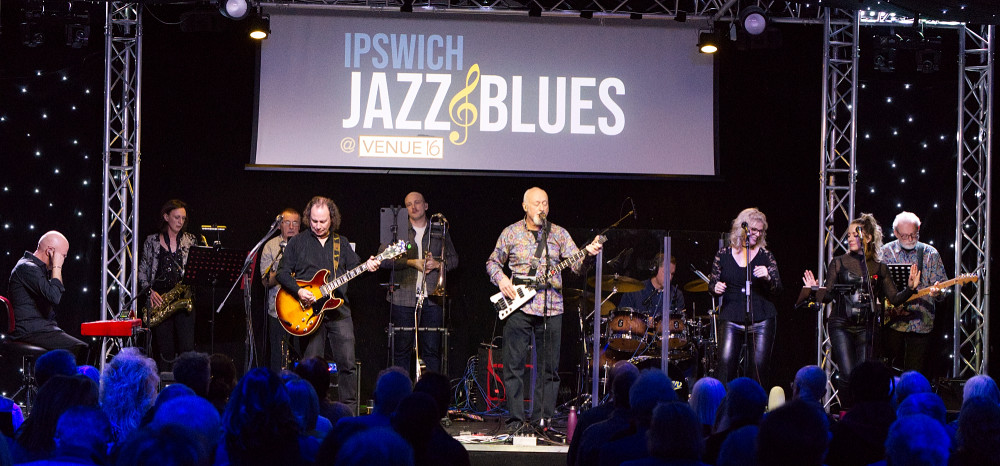 Steemy Dan live (Picture: Iain Blacklaw)
From the opening bars of Don't Take Me Alive, I knew that it was going to be a superb afternoon of the legendary Steely Dan's music. The tribute band Steemy Dan had arrived at Venue 16 to thrill 'Dan' fans crammed into Ipswich Jazz and Blues Club.
Formed in 2008 by 'Dan' enthusiast Bob Cushing, Steemy Dan is more than a tribute band, being a total celebration of the wonderful music of Walter Becker and Donald Fagen. Assembled from musicians from many corners of East Anglia, very few bands in the UK attempt to re-create Steely Dan's beautifully constructed and challenging music with its fusion of styles and genres.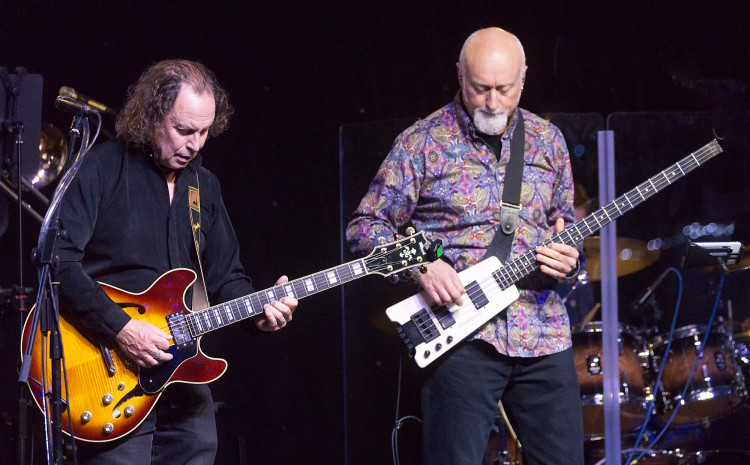 Being open to most influences, the Dan drew its inspiration from jazz and rock, with blues and funk thrown in, together with a bit of boogie, and a hint of honky-tonk. Steemy Dan have embraced Becker and Fagen's studio musical perfection, but the individual twists in their live performance gave the show that extra excitement.
With Bob up front on vocals and bass guitar, he greatly impressed with his leadership of the band and his attention to keeping the performance swinging along with minimal chat and maximum music – bravo to him for that.
Over twenty numbers from eight albums were featured in the two-hour show. Rikki Don't Lose That Number and Pretzel Logic from the album of the same name; Kid Charlemagne and Haitian Divorce from The Royal Scam; and My Old School and Bodhisattva from Countdown To Ecstasy were some of the standouts.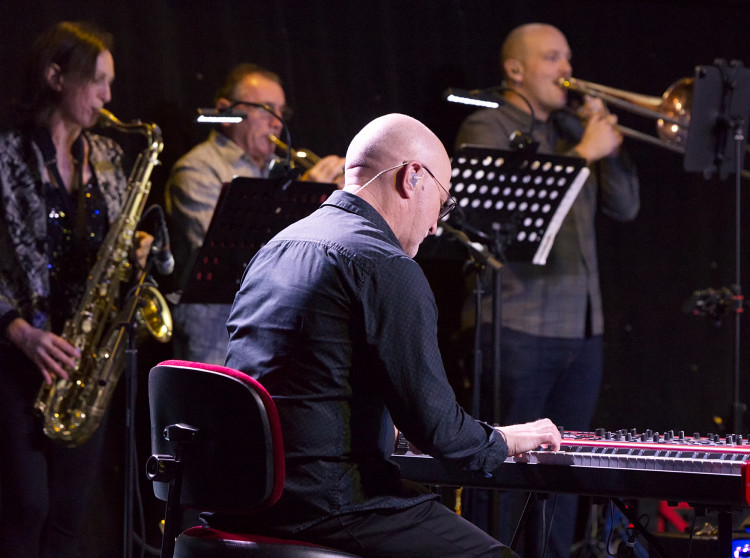 However, Do It Again and Reelin' In The Years gave me an extra thrill because they are on the Dan's first album Can't Buy A Thrill, which I purchased 50 years ago, and still have in my vinyl collection to this very day.
Reelin' is one of my absolute faves, so I loved the way that it bounced along with its clever lyrics, key shifts, harmonisations and white-hot guitar solo breaks. As he did for the whole show, Ian 'Jake' Jacobs gave it his all on lead guitar. He's a virtuoso instrumentalist who could hold his own in any rock band you can think of. The audience just loved his playing, and he fed off them in return.
With a ten-piece band, it's difficult to give a full appreciation of all its members, but here goes. Donald Fagen's leading role in Steely Dan is not only because of his songwriting and singing but also for his piano artistry. So, keyboardist David James had a prominent role which included several solo sections and some clever interplay with Ian Jacobs.
Drummer Martin Ward gave a memorable performance, not only for his technique and for driving the band along, but also for playing behind a see-through screen! Beside him on guitar, Mark Reynolds quietly gave a polished performance to keep the rhythm swinging along.
Backing vocalists were the eye-catching sassy duo of Josie Tate and Michelle Miles. Their harmonising was perfect for the re-creation of the essential Dan sound and Josie did a great job with her solo on Dirty Work.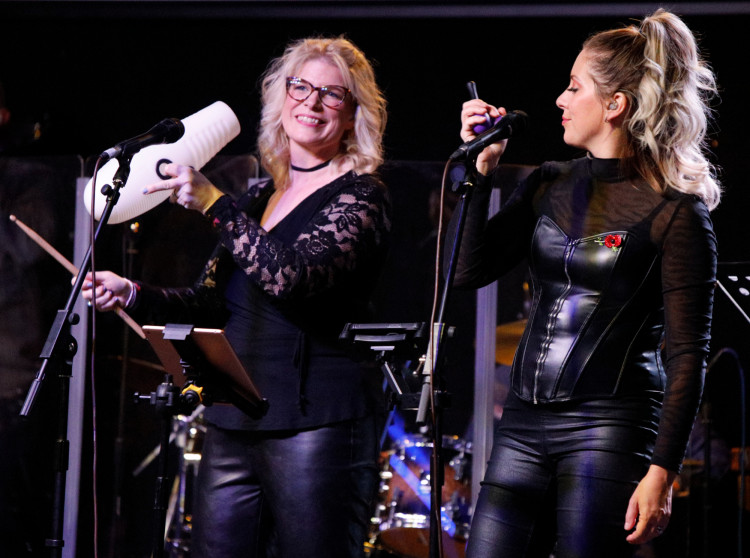 Josie Tate and Michelle Miles (Picture: Iain Blaclkaw)
I love horn sections in rock and soul music and Lucy Smith (saxophone), Paul Cornish (trumpet) and Pete Edwards (trombone) gave great melody and depth to the band's overall sound. Unusually, for one number Paul was spotted playing the melodica, a lesser-known instrument favoured by Fagen. This wasn't the only example of the attention to detail which enhanced the band's quality.
This show ticked all the right musical boxes for me, and I left Venue 16 hoping to get another Steemy fix in the future. It also drew attention to some aspects of the music which has made me an even bigger Dan fan than before.
After the show, Ipswich Jazz and Blues chairman Steve Foster delightedly told me that the show had attracted the largest-ever attendance at the club. I wasn't entirely surprised, because what better way could there be to lift the spirits on a miserable Sunday afternoon?
Gigs are regularly held in the Willow Suite, Venue 16, 312 Tuddenham Road, Ipswich, IP4 3QJ. Information can be found on www.ipswichjazzandblues.com Tickets can be booked via the site or by phoning 07732 022 396. You won't be disappointed!