UP CLOSE with Jonny Manning: the Beach Street dream-maker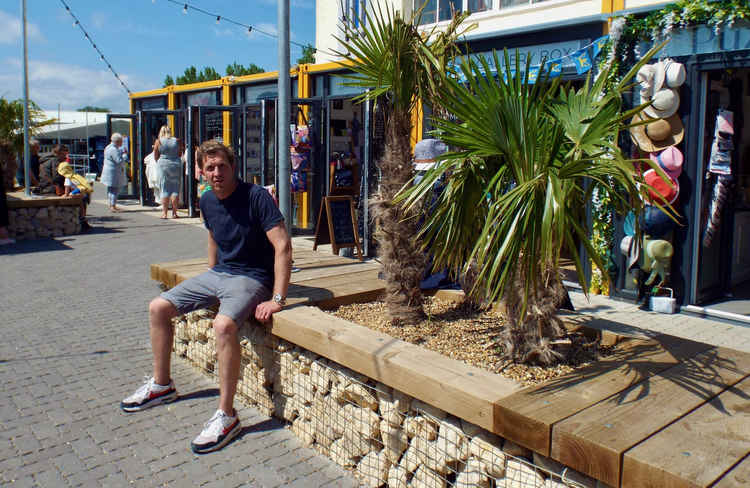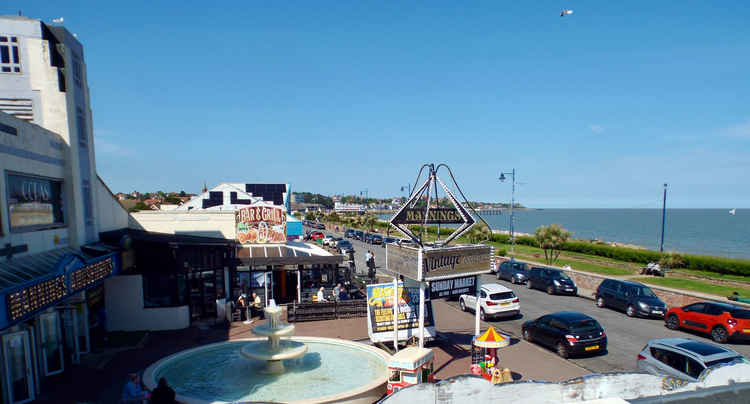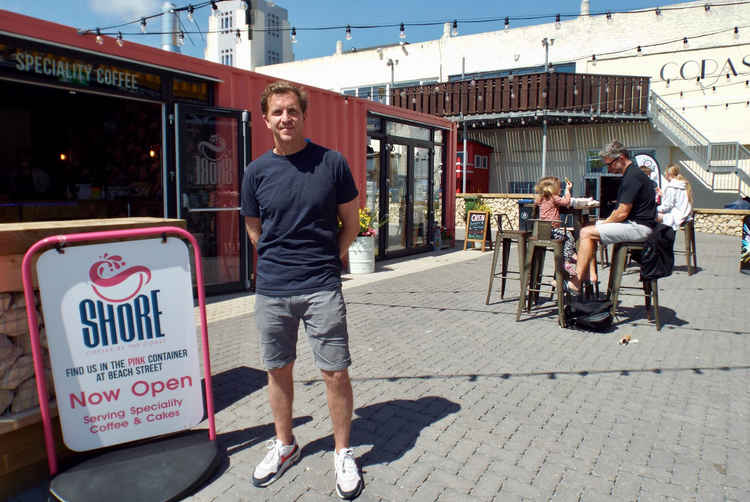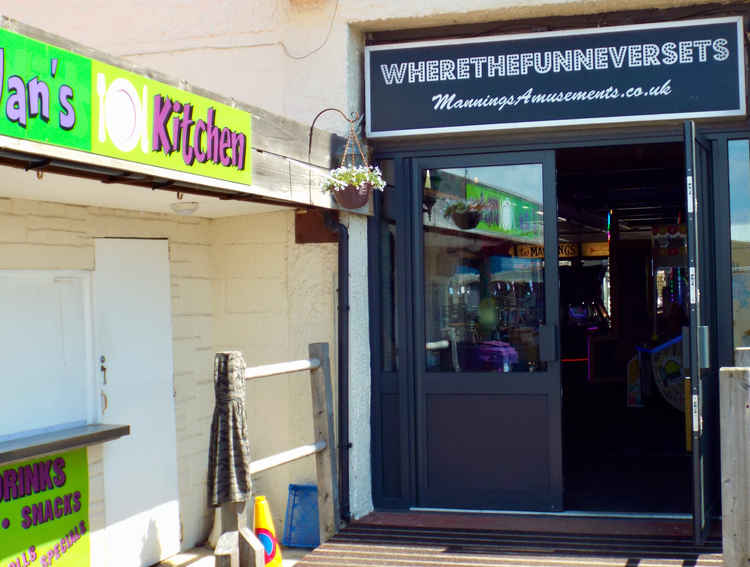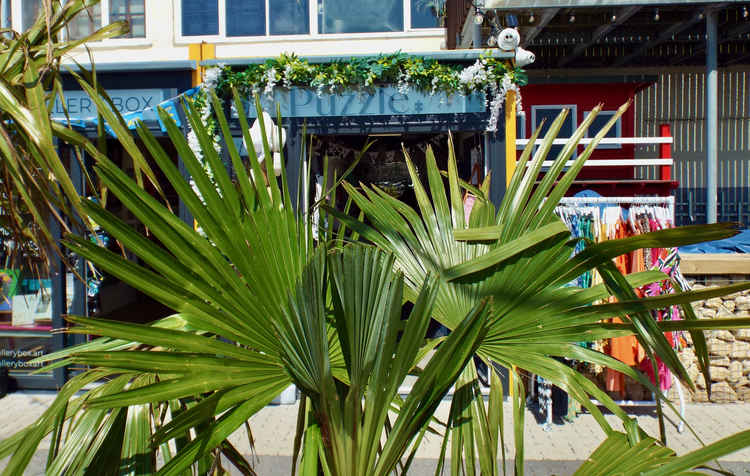 On the day Felixstowe's Beach Street holds its first family fun day, Nub News gets UP CLOSE with Jonny Manning, who has been dubbed the 'dream maker' by happy unit holders.
With brother Charlie lugging containers of ice to Hopsters to ensure it opens on time, it falls to Jonny to chat to Nub News and he bounces in to Hazel and Co's Yoga Studio oozing energy and enthusiasm.
Hazel dubs him the dream maker, because he and Charlie have given an opportunity to more than 20 small businesses to make their dreams come true and give them a unique start in an incredible location.
Colourful containers from the nearby Port of Felixstowe, many arriving from Shanghai, fit neatly like cleverly crafted Lego set, into a piece of land next to the world famous Manning's amusement arcade on Felixstowe seafront.
These relatively inexpensive units are ideal for the array of boutiques, unique gift and jewelry shops, food outlets, quirky and interesting independent units, and of course Hazel's studio.
Jonny shrugs off the dream maker tag but admits it means a lot to him and Charlie that they are able to continue a family tradition going back 75 years when his grandfather first opened the site and ran it for Billy Butlin.
"Beach Street will be our legacy," said Jonny. "It is what we have brought to the site for the future. We are hugely invested in Felixstowe and want to be involved here with our space."
It is different, and an obvious attraction for residents and day visitors alike, although Jonny insisted this is no summer sensation, but an all-year round affair.
Jonny added: "Traditionally our family business only ever closed on Christmas Day anyway and this is 365 days for us. Obviously the tenants will decide when they want top open, or close but it is an all year round operation.
"We don't want to be open just weekends or the summer. It is for the residents of Felixstowe as much as anyone coming from Colchester, Ipswich, wherever. There is a large catchment that we attract because what we have is for everyone."
Inspired by what they saw in places such as Shoreditch where containers were being used in different ways, the Manning brothers decided to do something similar with the plans they already owned a stone's throw from the beach, and they did not hang about.
"It didn't take too long to come up with the idea and once we got going it all fitted into place very quickly. It sort of created itself," said Jonny.
"Now, having seen it come to fruition and it being used as we envisaged is great.
"It ticks so many boxes in terms of the up cycling of the containers that would otherwise just sit in storage or get shipped off somewhere. They have all come from just up the road but originated in Shanghai.
"We painted the outside then tenants can pretty much do what they like, but things like the wiring has to be portable."
All the container units are now leased out, with Hopsters and the Smokehouse view opening on Wednesday in time for tomorrow's family fun day, and a Vietnamese takeaway on it way.
As expected, getting permission was a challenge but the brothers are persuasive and their business case stood up to scrutiny.
"We had to jump through the usual hoops but once the planners saw our vision and understood what we were looking to do they were very supportive because it is such a good community project too.
"It is not just about putting in a few shops, it is supporting enterprise, redeveloping the sea front, giving employment, so many things that the planners were actually looking for."
Hardworking duo Jonnie and Charlie have plans to expand and increase the amount of units to grow Beach Street ready for the next generation of Mannings, with Jonnie having a five-year-old son, and Charlie a two-and-a-half-year-old keeping them busy at home.
"Having young families take up a lot of time," said Jonny. "But it also gives us the opportunity to take them out and about.
"We have been enjoying the area that we have on our doorstep and exploring the Suffolk coast."
A dream staycation for many people and the reward for hard work in making other people's dream come true.
Meanwhile pop along to the Beach Street family fun day, open from 10am.
Read Elma Glasgow's excellent round up of Beach Streets quirky container unit holders here...
*Tomorrow: Bringing a bit of the East End's Smokehouse specials to Felixstowe, with a view..