Tributes paid to 'Mr Spa' Roger Miller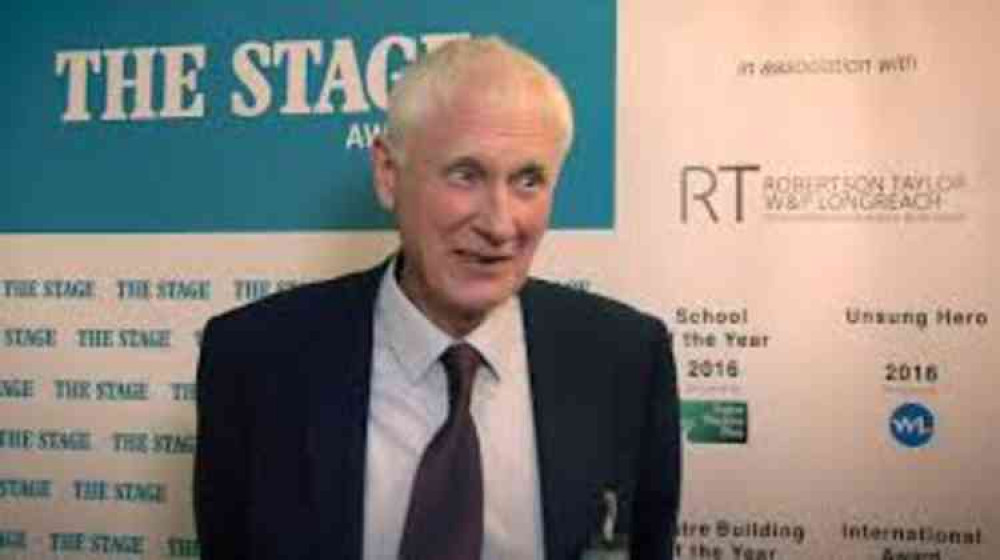 Roger Miller, at The Stage Theatre Awards ceremony in 2016.
Tributes have poured in for the man known as Mr Spa who has passed away aged 71.
Roger Miller was technical manager at Felixstowe's Spa Pavillion for more than 40 years and was credited with saving it from being shut down completely.
Andy Cracknell, managing director at Breeze Events, who worked with Roger said: "The venue was his life, he never wanted to see it shut.
"Roger was a person that could always put a smile on your face, had time for everyone and would never let anyone down. Nothing was too much for Roger.
"Thank you for being the best boss, Thank you for giving me a chance and getting me in to the world of theatre. You will be deeply missed by everyone.
"But for now the curtains have fallen for the final time, the stage doors are closed and the lights are off. Rest in Peace Sir, you will never be forgotten.
"Our thoughts and prayers go out to all his family and friends at this difficult time."
Many other people left kind comments expressing their sadness and condolences to Julie, his wife of 19 years, on various social media sites.
Roger was named the 'Unsung Hero' at The Stage Theatre awards ceremony in February 2016, after being recognised for his tireless efforts to help save the Spa Pavilion.
A message on the Spa Pavilion facebook included: "His efforts during our early years of re-establishing The Spa were just enormous, often unpaid and laced with his trademark black humour, such as his sign on a wall over the stage manager's post: "In Emergency, Bang Head Here". We simply could not have done it without him.
"Above all, anyone who knew him will remember his kindness and his wonderful sense of humour. Our thoughts are with his family and friends, and all those whose lives he touched.
During this period of uncertainty, when theatres across the UK are dark, many of you will have heard of the "ghost light" tradition.
"Whenever a theatre is empty, we are always sure to leave one light on - typically on a stand in the centre of the stage.
"We'll keep the ghost light on for you, Roger."