Top Tory told to say sorry after making rude hand gesture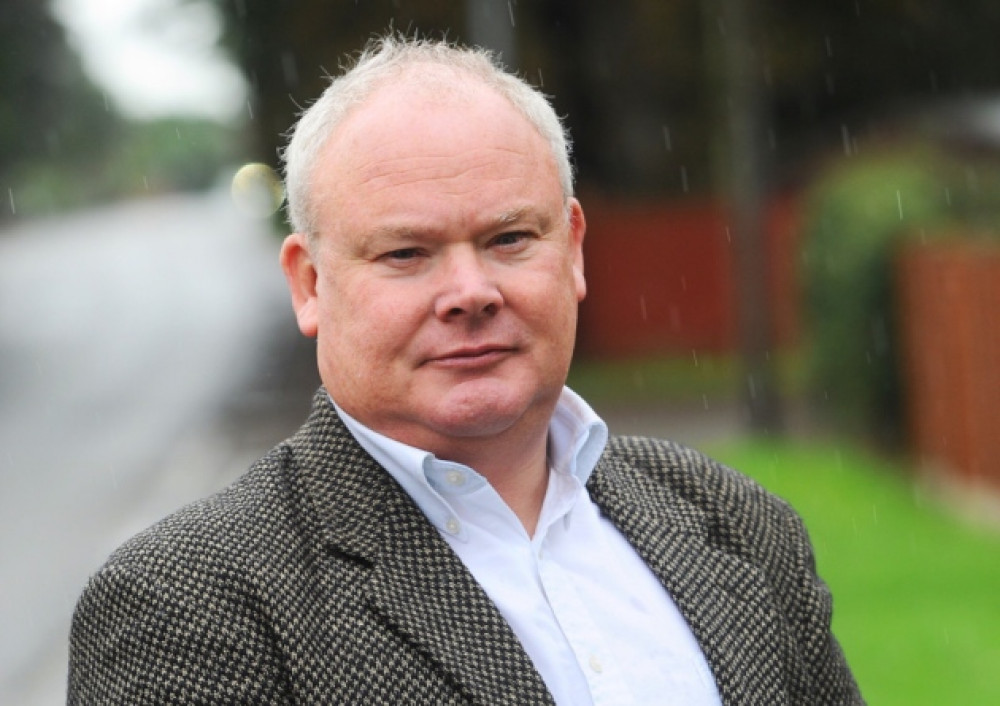 Simon Barrett rude and inappropriate
A leading Suffolk Tory has been ordered to apologise after making a rude and inappropriate hand gesture to a council leader during a meeting.
Councillor Simon Barrett, who is the district's Conservative Group leader, made the obscene signal to Babergh leader John Ward during a full council meeting, shown live to the public on YouTube.
Although the gesture was not seen on screen, other councillors witnessed the movement involving an almost closed fist shaken at the wrist.
A Code of Conduct complaint was made to Babergh's monitoring officer and an investigation was launched following the incident at a meeting at Endeavour House in June..
Cllr Barrett admitted he had made the gesture, was found to have breached the council's Code of Conduct and ordered to make a full apology at the next full Babergh council meeting.
That was meant to have taken place last Tuesday (19 July) however, that meeting was cancelled due to the extreme temperatures. The next full council meeting is now scheduled for September.
Great Cornard member Cllr Barrett, who is also the South Suffolk Conservative Association chairman, told Nub News he had 'nothing further to add to the story'.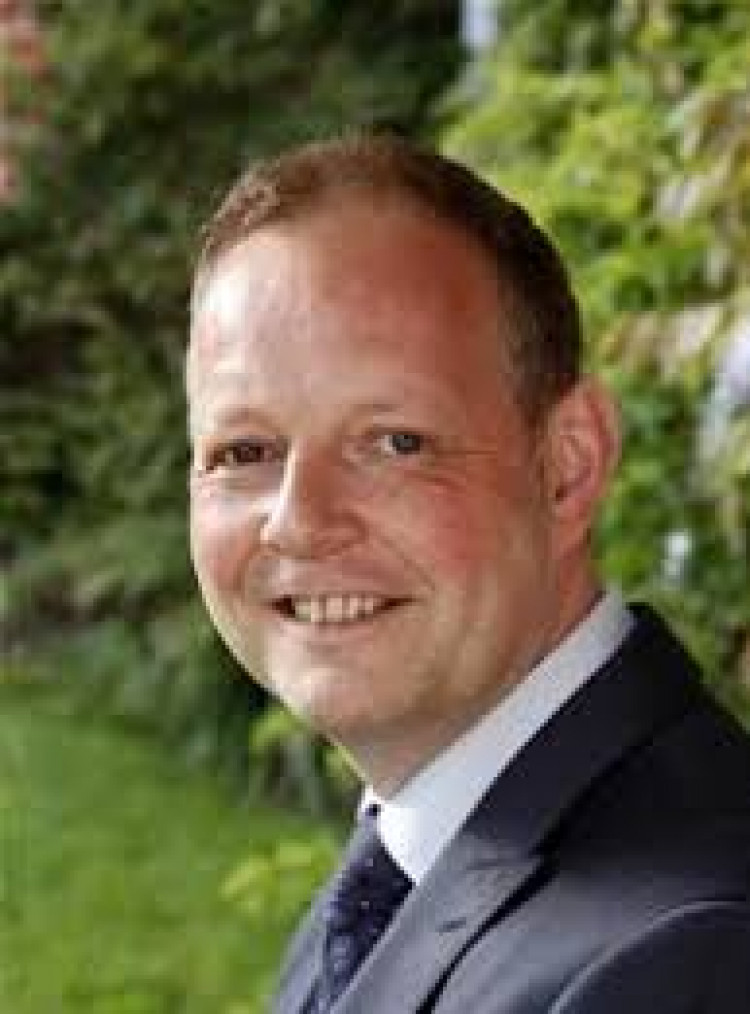 Cllr Parker was among those that saw offenisive gesture
The complaint was lodged by Cllr Lee Parker, an Independent who left the Tory party in 2019, and is now the chair of the Licensing and Regulatory committee at Babergh.
"Following the meeting, I was approached by a number of other councillors expressing their shock at what they had witnessed," said Cllr Parker. "Whilst it would be easy to put the matter down to high emotions in the Chamber, it actually demonstrated such a serious dis-regard of the standards expected of councillors that I felt compelled, for the first time ever, to lodge a formal complaint to the Monitoring Officer.
"Such an offensive gesture would be disappointing from any elected representative. That it should have been committed by the Chair of the South Suffolk Conservative Association, who is also leader of the Conservatives at Babergh and a senior councillor was especially depressing.
"From the Prime Minister all the way down to parish councillors, as elected representatives, we are expected to lead by example and aspire to the standard of ethics laid out in the Nolan Principles.
"Such unprofessional conduct must therefore be called out no matter how senior the councillor in question. Whilst it is perfectly acceptable to disagree in politics, to disagree with respect and good grace is paramount."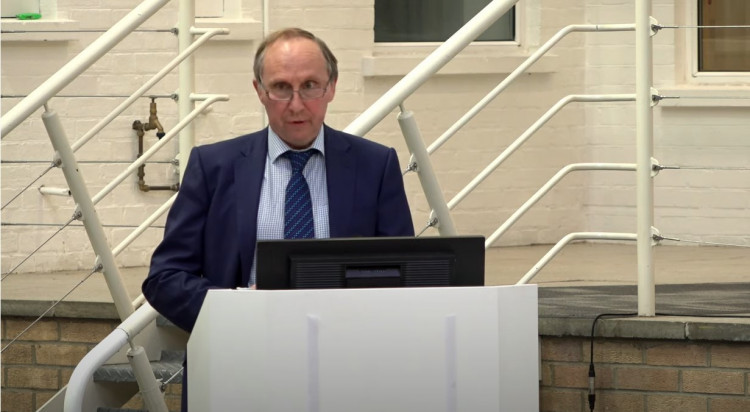 Cllr Ward initially dismissed Cllr Barrett's actions as his typical 'silly schoolboy behaviour' but believes he has brought the south Suffolk Tories into disrepute.
"I was unaware until recently that a code of conduct complaint had been made by another councillor who had observed the obscene gesture, and that it was subsequently upheld by the Monitoring Officer who has requested that Cllr Barrett makes an apology to the full Council.
"As far as I was concerned, I shrugged it off at the time as silly schoolboy behaviour that Cllr Barrett is known for. However, I have been made aware that other councillors were very incensed by what they saw and so an apology is the right penalty.
"It is certainly behaviour that is unbecoming of a councillor, and particularly one who is not only leader of a political group at Babergh but also chairman of the South Suffolk Conservative Association. It does bring both organisations into disrepute and they should consider his position."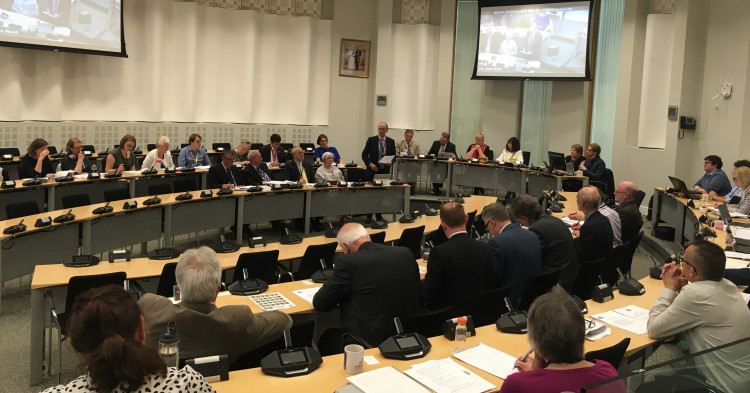 Cllr Barrett's behaviour at Babergh council meeting brought Tory party into disprepute
Cllr Ward also pointed that the Babergh cabinet is again functioning better without him and Hadleigh councillor Sian Dawson.
"The new coalition cabinet is working very well now, without the tensions that existed when Cllrs Barrett and Dawson were part of it.
"All of its members have respect for each other and are committed to working together to continue to deliver against the Corporate Plan that the cabinets of the two districts approved after the 2019 election.
"Babergh is historically a No Overall Control authority where collaboration is what our residents clearly want. It is a shame that the rest of the Conservative Group has been persuaded by Cllr Barrett, since his return in a by-election last year, to break the 2019 coalition agreement and go into opposition.
"A 'them and us' mentality doesn't benefit our residents at all."
It is not the first time Cllr Barrett has fallen foul of the code of conduct.
In 2018 Sudbury the then Sudbury South member was ordered to apologise after allegedly being disrespectful to a council officer following an event in the town. He was subsequently found to have behaved in a way that "could be seen as failing to treat others with respect and bullying".
Cllr Barrett was also suspended from the Conservative Group in 2017 for three months, after he revealed details of a private meeting to his party's group by the council chief executive Arthur Charvonia at a full council meeting.
He became a member of the Independent Conservative Group, along with his wife Melanie, and fellow Tory councillors Sian Dawson and Alan Ferguson before switching back to the Conservatives in 2019. However, he and Mr Ferguson failed to get elected.
It was only during a by-election last year that Cllr Barrett got back on Babergh council. He had a short-lived stint on the cabinet, between October 2021 and March 2022 before a split saw Cllr Ward, along with three other former Tories, form a new coalition cabinet.
The 10 remaining Babergh Conservatives, led by Cllr Barrett, now have no cabinet positions and do not hold any positions as chair or vice chair on any committees.