Quirky cargo container visitor attraction launches in Felixstowe with fun day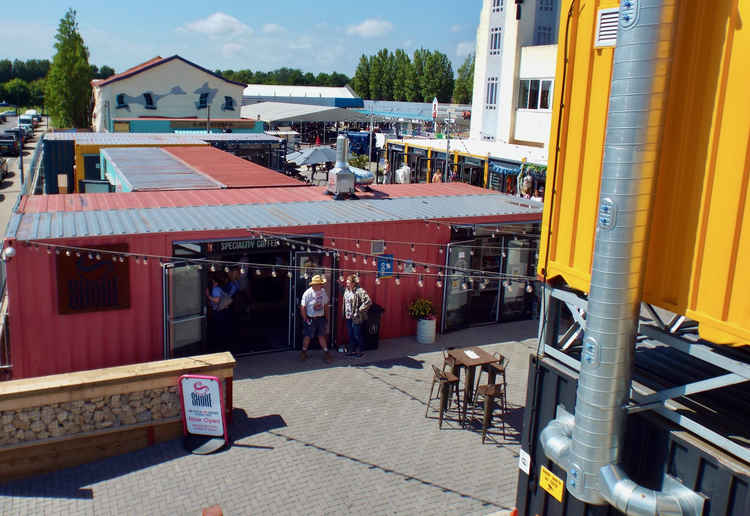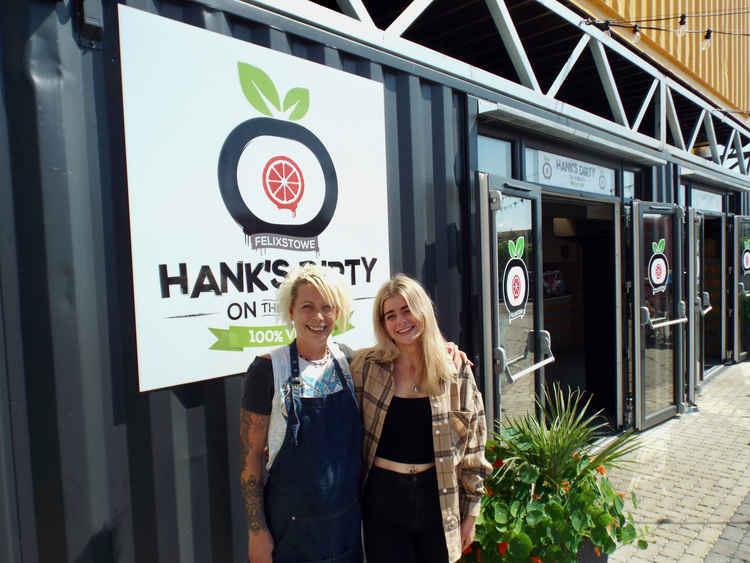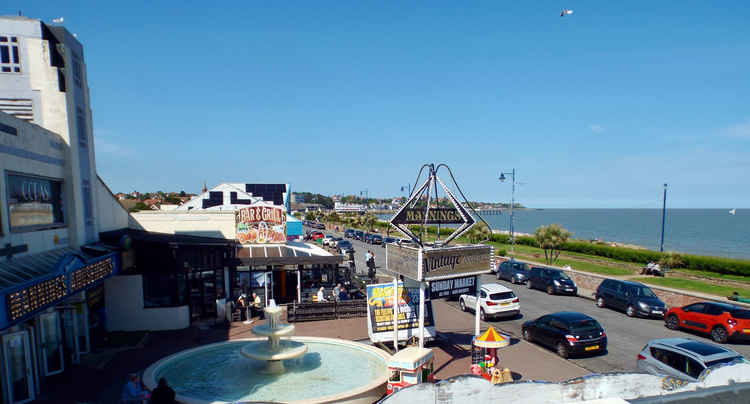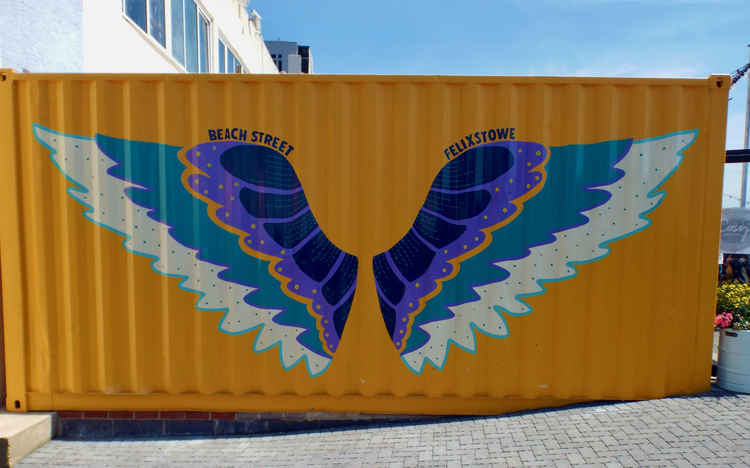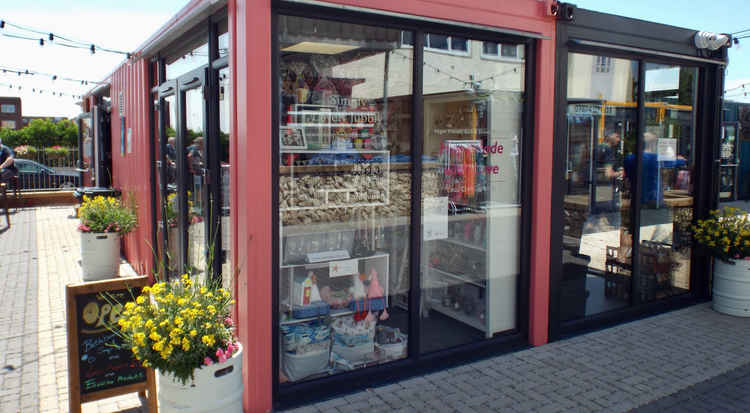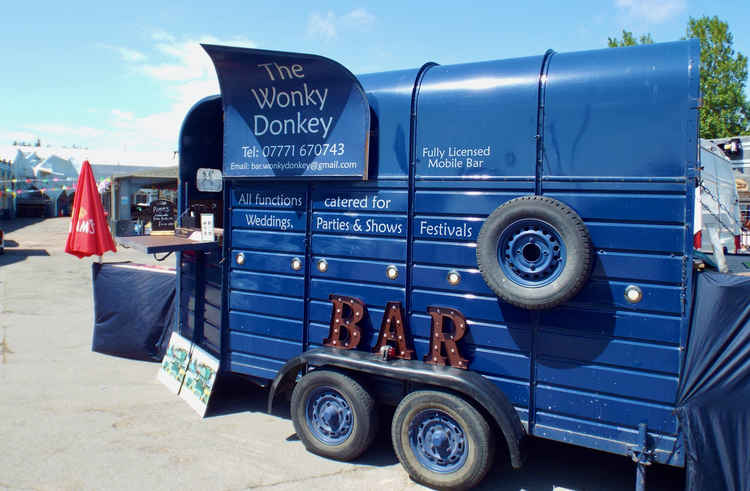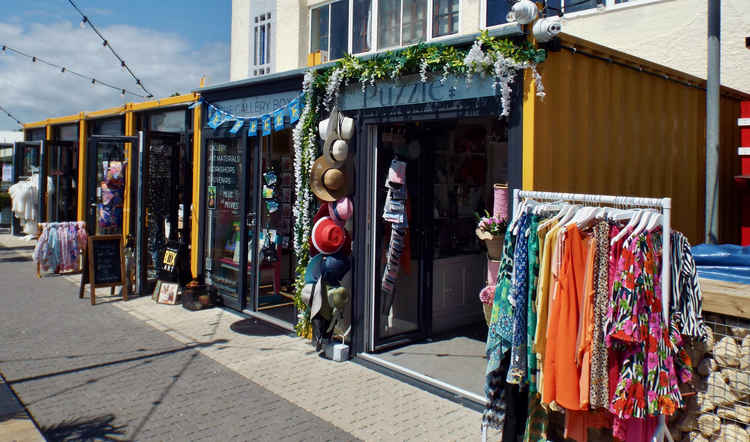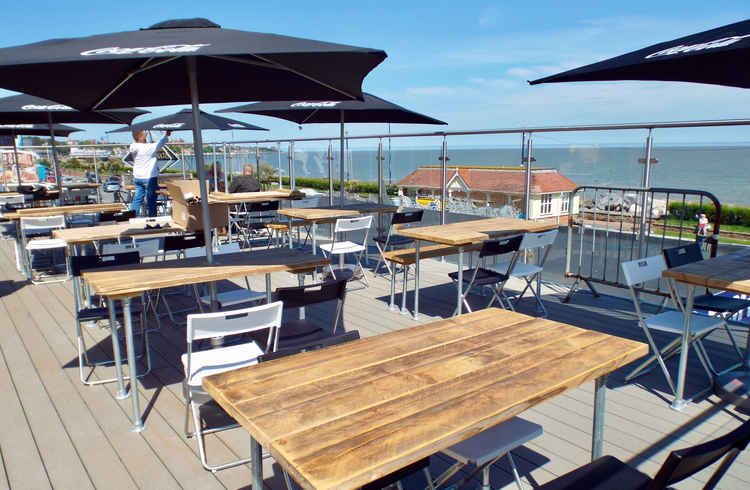 People taking staycations in Suffolk this summer need to include Beach Street Felixstowe­ on their itinerary.
This a quirky new shopping and eating destination is a family-friendly attraction made of brightly painted upcycled shipping containers, sourced from the local port – the biggest container port in the UK.
Although it first opened in early December, Beach Street is celebrating its arrival to the Felixstowe seafront with a family fun day on Saturday 26 June.
Visitors will be able enjoy a variety of children's activities, live music and plenty of opportunities to shop, eat, drink – and even a spot of relaxing yoga in the holistic studio.
The event is also offering visitors and locals an opportunity to have fun again as they mark the end of Covid restrictions, the end of exams, and the promise of well-deserved school holidays.
Believed to be the UK's first seafront container complex, Beach Street Felixstowe was inspired by 'boxparks' in Shoreditch and Brixton. Sitting across the road from the Blue Flag and Seaside Award-winning beach, it is home to a variety of independent retailers, eateries, a speciality coffee shop, and a yoga studio, as well as occasional pop-ups.
The revamped containers have given local business owners the opportunity to start up or grow. They are:
Cosy Aromas – Little shop bursting with scents from its array of soy wax melts and candles.
FourThreePizza – New York style pizza sold by the slice or whole 20" pies.
Hank's Dirty – Vegan fast food ranging from burgers and 'chicken' wings to hotdogs and nachos.
Hazel & Co Yoga – Yoga and holistic therapy studio offering both traditional and trendy practices.
Hopsters Bar - Mainly local, craft ale bar, serving pales, lagers and IPAs.
Patty Macs – Lip-smacking mac 'n' cheese, loaded fries, the best burgers in Felixstowe and more.
Puzzle – Chic, timeless Scandi-inspired fashion, jewellery, accessories and homewares.
Shore, Coffee by the Coast – Speciality coffee from nearby Crude Coffee Roasters.
Simply Lovely Jubbly – Gifts made by local crafters and vegan bath bombs and soaps.
SusieSparkles – Italian clothing and accessories for women plus regular psychic readings.
The Coastal Drift – Suffolk coastal-inspired fine art, vintage finds, gifts and seasonal floristry.
The Gallery Box – Artworks and artisan goodies from local artists, art materials and souvenirs.
The View Smokehouse - Smoked fish restaurant and bar with a sea vista.
The Waffle Shack – A range of sweet and savoury waffles, crepes and ice cream shakes.
Tinx Boutique – For women who love Boho-inspired fashion.
Some of the containers have been given a creative touch with colourful murals painted by local artists, Victoria Petchey and Catalina Carvajal Reeves.
Beach Street Felixstowe is wheelchair and buggy-friendly, with plenty of outdoor seating in the communal areas. Palm trees, natural landscaping materials and overhead festoon lights create a calm festival atmosphere. Dogs on leads are welcome.
Owners and brothers Charlie and Jonny Manning encourage people to drop by during their Suffolk holiday or day trip. Since the low-key opening in early December and following lockdown, local residents have taken Beach Street into their hearts, adding to its friendly character.
Charlie said: "We are excited to welcome visitors to Beach Street Felixstowe, where they will be delighted by the warm community of traders and its relaxed atmosphere.
"As a contemporary seaside attraction, Beach Street complements the more traditional tourist spots in our lovely seaside town. Being mainly outdoors and just across the road from the beach, it is also an ideal place if people want to ease themselves back into socialising and mingling after lockdown."
Jonny added: "People are charmed by Beach Street Felixstowe. The shops, cafes and eateries are more than 'just' businesses; they are structures with a history of global travel, possibly docking in Shanghai, travelling through the Suez Canal, and loading up in Johannesburg. In fact, our containers would have passed by our seafront on cargo ships on their way to the Port of Felixstowe! We have given them a new life, whilst offering small, independent businesses affordable spaces.
"The traders do a wonderful job of establishing Beach Street to life on Suffolk's tourism map."
Disused shipping containers are safe and ideal to convert into retail and hospitality venues, and provide the ideal small business accommodate. The Manning brothers plan to install more containers in 2022, further expanding the choice for visitors.
(*Nub News gets UP CLOSE with dream-maker Jonny Manning tomorrow)
Visit www.beachstreetfelixstowe.co.uk for more information and follow Beach Street on Facebook and Instagram for news and events.
For more information on staying in Felixstowe, read this blog by Elma Glasgow.
Throughout the pandemic all traders have been strictly adhering to government guidelines to ensure they operate in a safe and responsible manner.