Make it. Make a difference this Christmas with the Alzheimer Society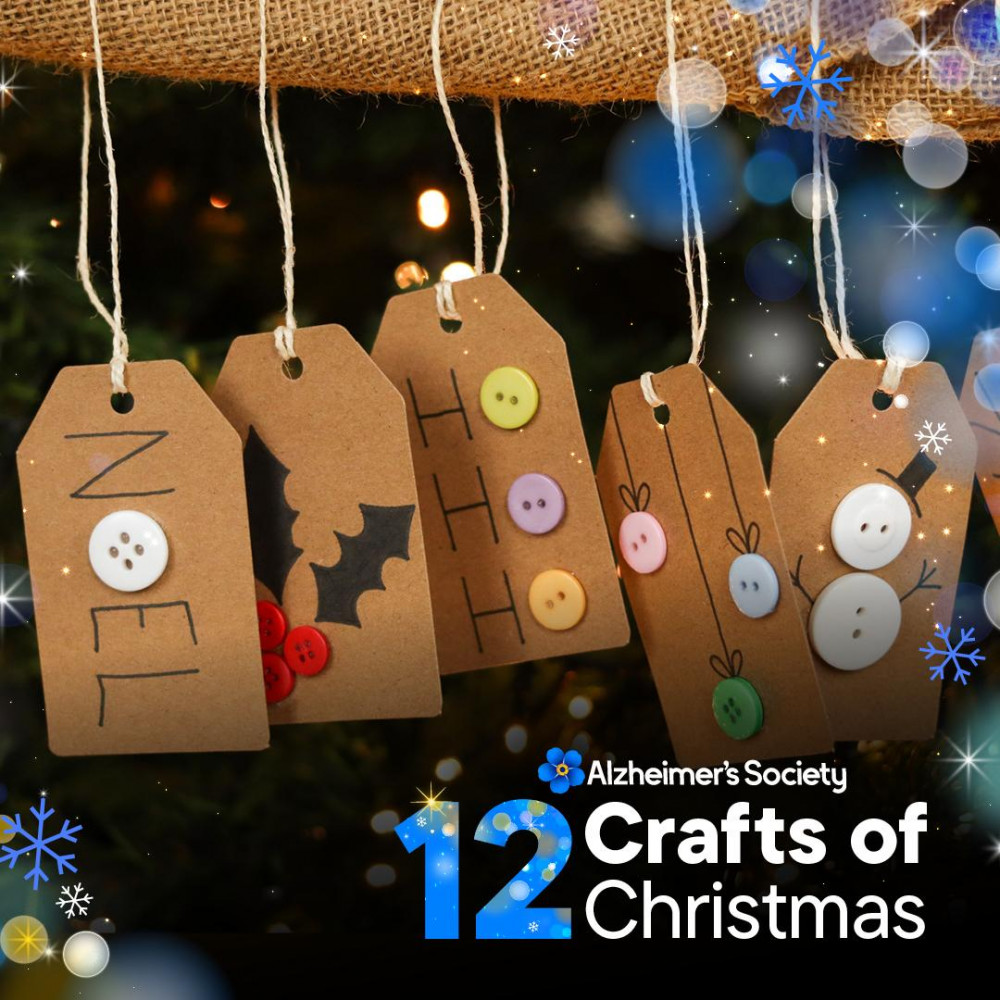 12 Crafts of Christmas
Craft this festive season and aim to raise £100 to support people living with dementia.
Join the Alzheimer Society 12 Crafts for Christmas Facebook group to sign up and start crafting during the festive season. Learn a new skill and make your own Christmas cards, design your own TREEmendous baubles or finally finish knitting that perfect gift you've been working on.
Stuck for ideas? Supporters from across the UK have pulled together 12 festive crafts, create one or all twelve during November and December to raise vital funds for people living with dementia.
Download your digital pack for free and discover step by step instructions, handy templates, and heaps of inspiration!
But here is where the real magic happens: your creativity isn't just about crafting – it is about caring.
We have pledged to combat the heartache caused by dementia, and we can't do it without your heartfelt contribution. Together, we are a beacon of help and hope this Christmas.