Felixstowe: iDeejay course available for people with disabilities or learning difficulties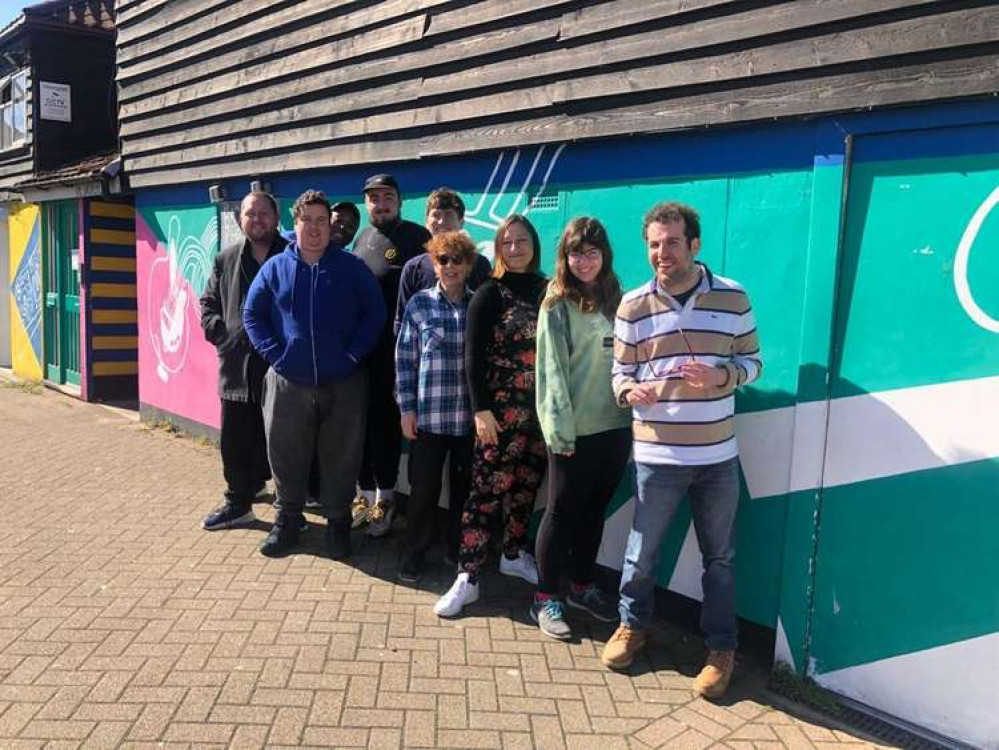 iDeejay learners and staff (Picture credit: Janice Oliver}
Budding DJs with disabilities in the Felixstowe area are being invited to be part of the next cohort of leaners on a course designed just for them
The first creative DJing programme for people with disabilities or learning difficulties culminates with a gig-night in Ipswich this week.
The 12-week iDeejay course aims to help those with physical disabilities, mental health needs or learning difficulties develop skills in DJing, and provide a welcoming and creative space for them to enjoy.
Among the skills they have learned have been curating mixes of their music, DJing live with a light show, event and promotion skills and creating event posters.
The scheme, funded through Suffolk County Council's adult learning service, the European Social Fund, and Education and Skills Funding Agency, has been delivered at Ipswich's Out Loud Music community interest company facility in South Street, delivered by Ian Parsons and Sophie Tott, who performs as Tallulah Goodtimes.
The Smokehouse in Ipswich will host the finale event, the Pick and Mix Club night, this Thursday from 7pm.
Sophie Tott said: "Creative expression is a huge part of what makes DJing so amazing, so you'll hear music as diverse as our participants.
"They have worked hard at crafting their sets, sharing music they think it is important others hear and that they believe will light up the dance floor.
"We love this community and are keen to spread the word to others who would enjoy it too."
The next available 10-week course starts on Thursday 28 April 2022, finishing on Thursday 21 July and runs between 10am-12.30pm.
More details here www.outloudmusic.org/ilearn
The iDeejay course was created by Karl Butler as a means of making music events accessible for people who face physical or mental challenges.
Karl, who was born with heart problems, died in June 2020 after completing a bucket list of activities when he was told he had months to live.
That included witnessing a football game at Old Trafford, driving a Ferrari and visiting the London Eye.
DJing had also been a passion for the 39-year-old prior to his death.
Joe Bailey, director of Out Loud Music said: "We're proud to host our iDeejay events at The Smokehouse. They're inclusive, and we welcome people who might normally feel intimidated by gigs and club nights, providing a safe, supportive and friendly environment with all the amazing lights and sound, free entry, and bar our venue enjoys.
"It's also great to have Karl's legacy live on and we plan to arrange a celebration of his life and passions in the near future.
"We now livestream the events, too, so that they are accessible to those who might be unable to get out in the evening to attend."
The event will be livestreamed here: www.mixcloud.com/live/pickandmixclubnight/
To find out more about next courses, visit www.outloudmusic.org/ilearn