Felixstowe community unites for St Elizabeth Hospice's Suffolk Remembers 2021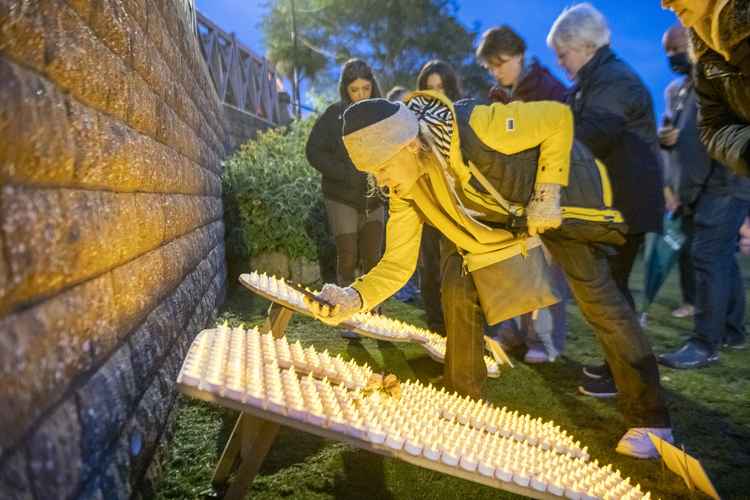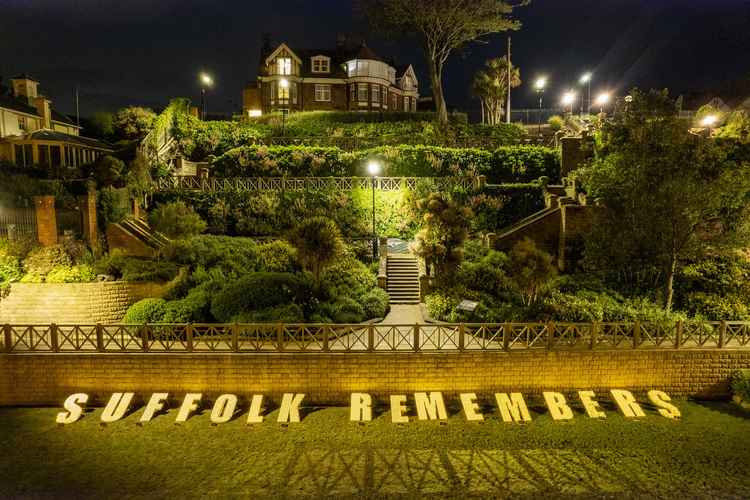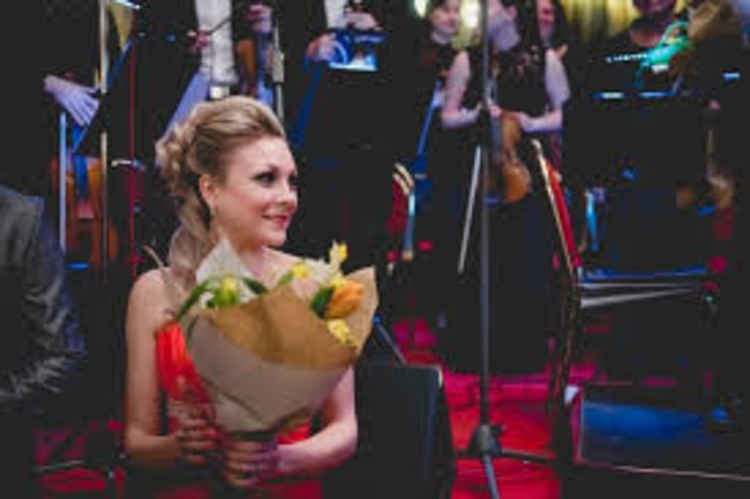 The words 'Suffolk Remembers' were illuminated along Felixstowe seafront, as Suffolk Day 2021 drew to a close and the community gathered to celebrate and remember loved ones in support of St Elizabeth
Hospice. Organised by the hospice, the annual remembrance event returned for 2021 in its more traditional format,
along Felixstowe seafront, while adhering to government guidelines surrounding Covid-19.
This was after restrictions concerning the Covid-19 pandemic, saw Suffolk Remembers 2020 broadcast as an online video for those who had dedicated a candle to view.
Taking place between 9pm and 10pm, the Suffolk community came together with the hospice, alongside
Mayor of Felixstowe Mark Jepson, to remember loved ones who are no longer with us, with many leaving a candle dedication in their memory, which together lit up the words 'Suffolk Remembers' on the longest day of the year, with all the letters sponsored by local businesses in support of the hospice. Pauline Donkin, Head of Individual Giving and Supporter Care at St Elizabeth Hospice, said: "This evening was incredibly moving for all involved, especially after the difficult year we have all had with the ongoing pandemic. "It was so uplifting to see people safely gathered, joining with us to remember loved ones who are so special to us, sharing stories of those being remembered and meeting others in the community who are also remembering. "We would like to thank everyone who made a candle dedication and donation to the hospice. Each one will help us continue to support patients and their families, throughout the communities of east Suffolk, Great Yarmouth and Waveney, who are living through very difficult times in their lives." Sponsored by the East of England Co-op Funeral Services, Suffolk Remembers 2021 was open to everyone, regardless of their connection to St Elizabeth Hospice. The evening saw musical performances from Ipswich singer, Roma Manteiga-Nicholson, and well-known soprano Christina Johnston, as well as an opportunity for the public to see the first statue for St Elizabeth Hospice's 2022 fundraising art trail the Big Hoot Ipswich. With 'A Hoot to Suffolk', designed by local artist Angie Ashford, which features artwork that celebrates all things Suffolk located along Felixstowe seafront for the evening. All the Suffolk Remembers' candles will remain on the seafront until June 25, so those unable to attend the memorial can still come to make their dedications and reflect throughout the week, while a memorial video for Suffolk Remembers can also be found on the hospice's YouTube channel. Mayor of Felixstowe, Mark Jepson, added: "It was a really lovely evening with lovely readings and beautiful poems and songs and it was so special to join with the community to share memories. "The public were wonderful coming out in the inclement weather and on behalf of myself, the mayoress and Felixstowe Town Council I want to say 'thank you' to all who came and to all who organised Suffolk Remembers 2021 and made this special event possible." St Elizabeth Hospice is an independent Suffolk charity providing free services to improve life for people living with a progressive or life limiting illness throughout East Suffolk, Great Yarmouth and Waveney. Centred on an individual's needs, the hospice provides specialist support, whenever and wherever it is
needed, whether at home, in the community or at the hospice.
To find out more about St Elizabeth Hospice call 01473 723600 or visit www.stelizabethhospice.org.uk.