UP CLOSE: with author Ally Aldridge and why her book can capture Felixstowe's heart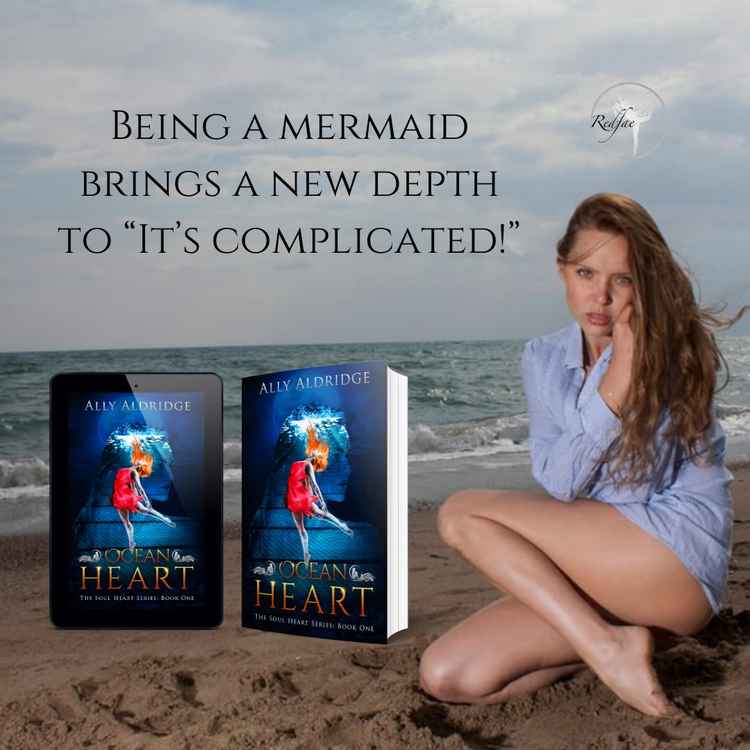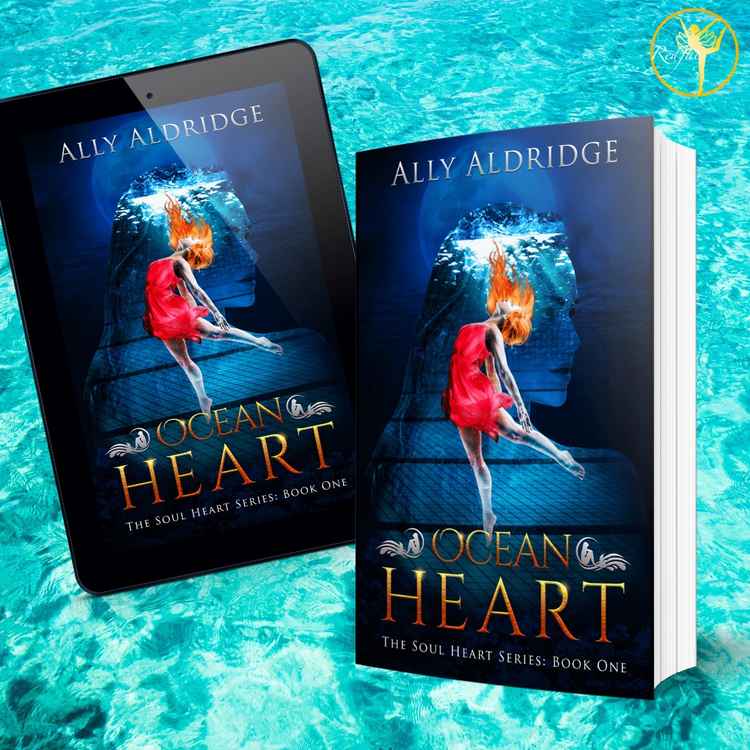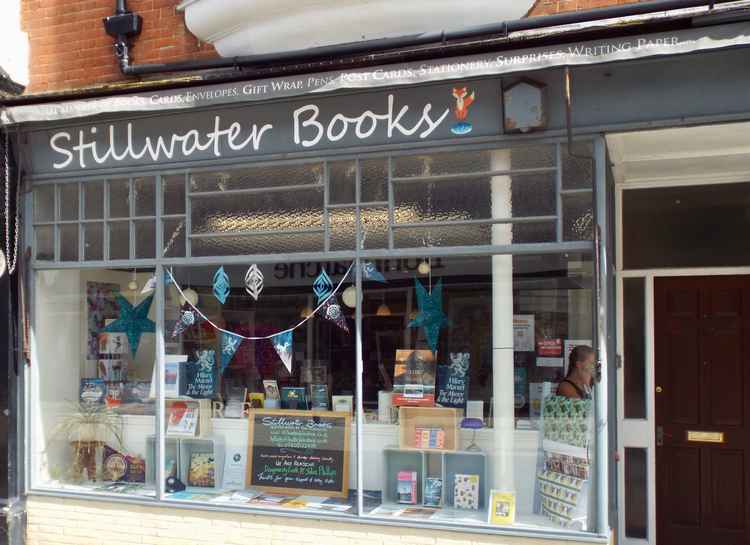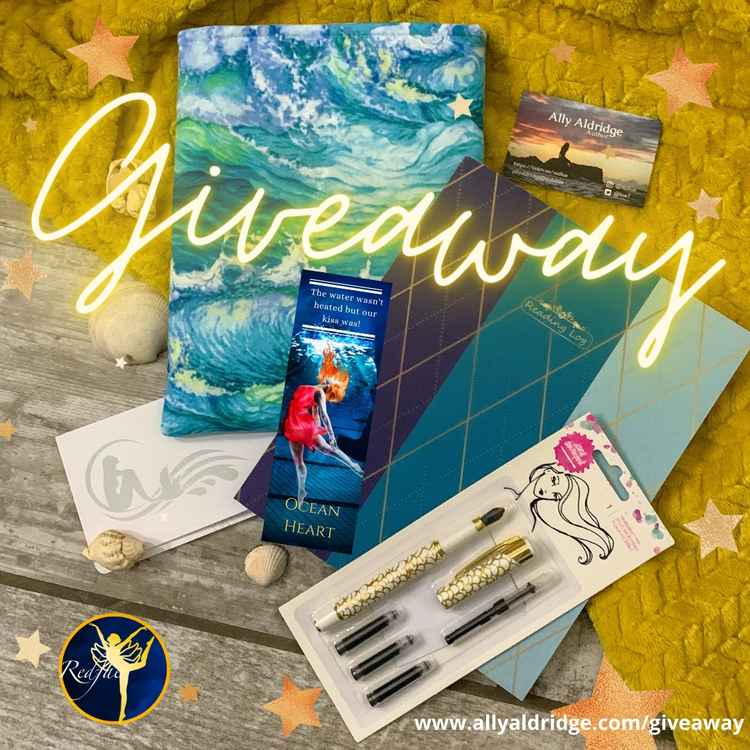 Excerpt from Ocean Heart: by All Alldridge
Kiely's cheeks flushed upon seeing Jace and I was annoyed when Jace responded the same.
"Hi!" I yelled, to ruin the moment.
Murray grunted, being rude as usual.
"This is Mariah," Jace squeezed my hand.
I saw Kiely's eyes flare at our intertwined hands. Jace suddenly dropped it as if I'd burnt him. It was too late. Coupled with Murray's tales and her first impression of me, we were never going to get on, not one little bit. Even if I wanted to, which I didn't.
Jace quickly took Kiely's hand in an attempt to fix any damage caused. They headed down the steps to the beach, leaving Murray and I behind. We followed silently. It was a secluded beach that only the locals really knew about.
Jace and Kiely found a sandy spot amongst the shingle to sit down on and watch the waves. I felt like a chaperone. Jace put his arm around her shoulder, and my world began to run in slow motion. I knew he was plucking up the courage to kiss her.
A stone bounced off Jace's forehead. His gormless expression made me laugh. He was as surprised as I was.
Jace glared at Murray. "Oi!"
Murray chuckled. "Any good at skimming?"
Nub News gets UP CLOSE with Felixstowe author Ally Aldridge who tells us about her first novel 'Ocean Heart' and why will appeal to more than just young adults and lovers of mermaids, and werewolves.
Due to Covid we did the interview over a Zoom call but there is no disguising the sheer thrill and excitement in Ally's voice as she talks about having her first book published and why she hopes, nay, is sure, it will be as appealing to locals as the beach, pier and arcade on a warm summer's way, as it will be to young adults bewitched by fantasy in a world they know so well.
Former Felixstowe schoolgirl Ally, who went to - no, you'll need to work it out for yourselves, which of the two former secondary schools she went to from the clues in the book. The novel weaves the reality of young love, coming of age and supernatural fantasy, in the real world.
A lot has changed in the 10 years since Ally first dreamt up Ocean Heart. Back then, there were two high schools, Orwell and Deben. There was some rivalry between them so Ally used her artistic license to make one school, Felixstowe High School. However, since then the schools really did merge and became an academy, and more recently became Felixstowe High School.
Ally revealed: "I didn't want my book to focus on any rivalries between the two schools so I used my artistic license to make one school, changed the name to Felixstowe High School, and gave it a swimming pool."
Those year groups are part of Ally's target readership, which include teenagers and young adults, so from 13 to 23 male and female, however there is so much in it to woo a wider audience.
"It covers things like coming of age, but due to the fantasy element a lot of people who are not in that age range will enjoy the book," said the mum of two.
"You have seen with books like Harry Potter and Twilight, that not everyone who liked those books were in that age group. A lot of adults love them because of the fantasy element."
"Ocean Heart is a fantasy set in the real world and will especially appeal to people in Felixstowe, because that is where it is set."
"I don't know of many books that are set here, but locals will recognise areas mentioned like Jacob's Ladder, Spa Gardens for example."
Other famous Felixstowe writers, Ruth Dugdale and Iain Maitland for example have drawn inspiration from Felixstowe and the surrounding area. People who enjoy their genres can identify with the quirks and attractions of their local town.
Writing Ocean Heart has been a challenge for the first time author who has two children, aged two and six. With a spell with local writing group Scribblers, where she had a short romance story published, helped her take the plunge.
"Scribbler really helped build my confidence," Ally said. "It has always been my dream but I have also been told it is not a wise career choice because it is very difficult to make a living as a writer. It is a very challenging market to get into, but I could never let go of my dream."
"It is something I really enjoy doing. People like my husband Rob have encouraged me, he is wonderfully supportive and has always loved my imagination.
"I have connected with other authors and they have helped me build my confidence."
While Ally drew inspiration from Felixstowe and her love of the genre, growing up with the likes of Buffy the Vampire Slayer, she assures all likenesses to anyone who may know her are, as they say, purely coincidental (even if the main character has long red hair like the author).
"People have asked if anyone I know are characters in the book, but there are not," assured Ally.
"There is a saying 'write what you know' and obviously the book is set in Felixstowe, which I know, and there are probably elements in the characters of people I know, but I don't like to base them on an individual because I find that restrictive and would effect where the story goes, because I would not like to kill them off if I had too."
Although born in London, Ally is as a Suffolk girl at heart, after moving up as a very young child with her parents as her dad was one of the first people to be employed at BT Martlesham.
Like most first time authors Ally has a job. She works with apprentices at Suffolk New College, which involves assessing qualifications in administration, customer service, team leading, and HR support.
Being a working mum, and devoted wife to her high school sweetheart, and lover of Netflix, has meant the discipline of writing has been compromised at times. Over the years the perfectionist has tweaked the plot, and changed names and characters.
Ally said: "It has been a labour of love and has been tricky fitting in writing. I have been working on it for 10 years and always felt this is the one."
"I know the advice is to set aside time everyday to write your novel but it is not always that simple. Life does get in the way and people can struggle with that and feel they can't write a novel. My advice to aspiring authors would be, yes set aside certain times, but don't stick to it religiously every single day. Find a routine that suits you, which means you can still have a life, and forgive yourself when you can't write."
"It is challenging with young kids. If they are ill or can't sleep, then those nights there is no point trying to write because I will get frustrated.It's not their fault. I also set time aside to spend with my husband or friends."
Given all that, it is understandable her reaction to getting a copy of the first published book provoked a joyous reaction, with a mingling of excitement, anticipation and dread.
"I danced round the front room holding my publisher's copy but I daren't read it. I'm terrified there will be something missed even though many traditionally published books have mistakes that slip through. I tell myself not to worry - it is done, move on to the next book."
We can give you a sneak preview of the next book in The Soul Heart Series. Sky Heart with be based on Kiely's heartbreak, a werewolf and how she becomes a reaper - claiming the souls of unclaimed shifters.
The official launch date for Ocean Heart is December 1, although you can pre-order now. While there will be no physical book signings for obvious reasons, fans can get a signed copy by ordering with
Stillwater Bookshop in Felixstowe, which offer a doorstop delivery service to all customers on any order. Just email or call them to place your order. "It is a fantastc service. We've arranged that anyone who orders Ocean Heart through Stillwater Books can get a signed copy delivered. I will sign the books alone due to Covid, and they'll deliver the signed copy," said Ally. "People keep asking where they could get a signed copy and this is the easiest way, and it supports our high street." There is also a preorder giveaway for anyone that buys Ocean Heart between 1 Oct and 1 Dec, to enter the competition for a chance to win some bookish goodies. Full details can be found here [L]https://allyaldridge.com/giveaway/[L+]at www.allyaldridge.com/giveaway.[L]