Thursday's Felixstowe Breakfast Briefing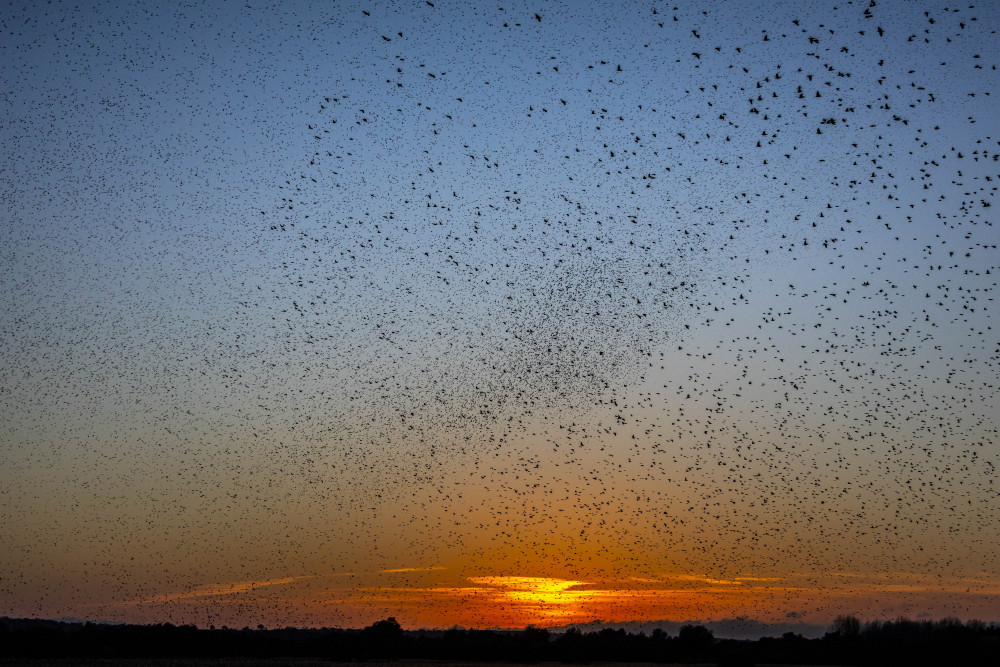 Murmuration (Picture: Robin Morrison SWNS)
Thursday's thought...
As spectacular as a murmuration is, starlings are actually quite scruffy, chunky looking birds about the size of a Thrush; with pink legs, short tails and long slender beaks. At a distance they look black but in winter they are brown, heavily covered in white speckles. This spotting wears away as the feathers become worn towards spring. The female starling looks less glossy and oily than its male counterpart but a key difference to tell the sexes apart is by the colour of their bills; blue for the males and pink for the females. Juveniles look completely different with a brown plumage, and the normal lifespan of a starling is around 15 years. The best times to spot them in action is dawn and dusk
Sunrise: 07:18
Sunset: 16:01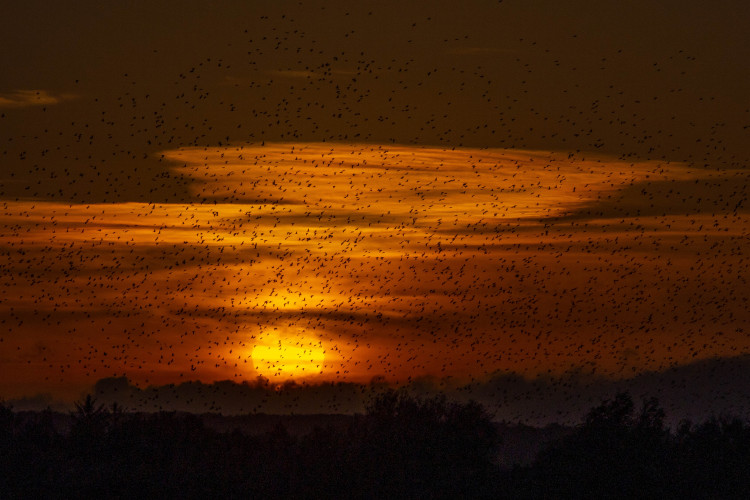 Murmaration at dusk (Picture: Robin Morrison, SWNS)
Tide Times
05:01 3.2m
11:33 1.12m
17:46 3.17m
Friday 00:02 0.58m
Weather:
A return to unsettled conditions, with temperatures falling back to nearer average. Rather windy throughout, with spells of rain interspersed with clearer and more showery interludes. Temperatures near normal.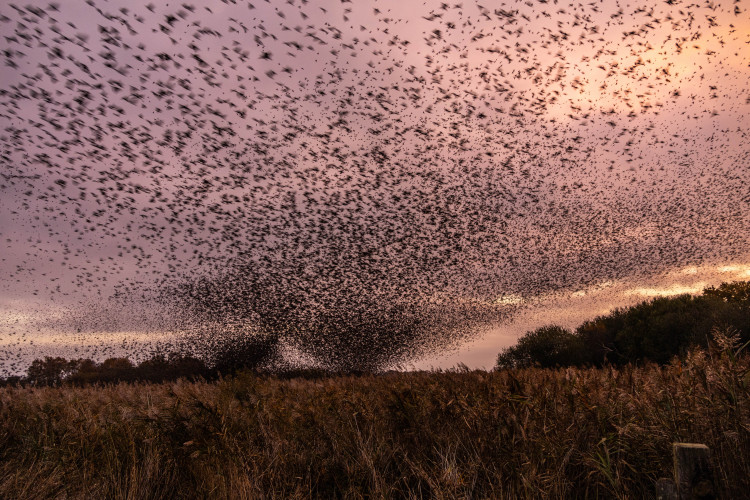 Spectacuar starlings (Picture: Robin Morrison, SWNS)
Orwell Bridge:
Open
Joke of the day:
What bird lives in Hollywood?
A starling
Did you groan? (send us your own favourite joke).
Emergency number: UKPN 105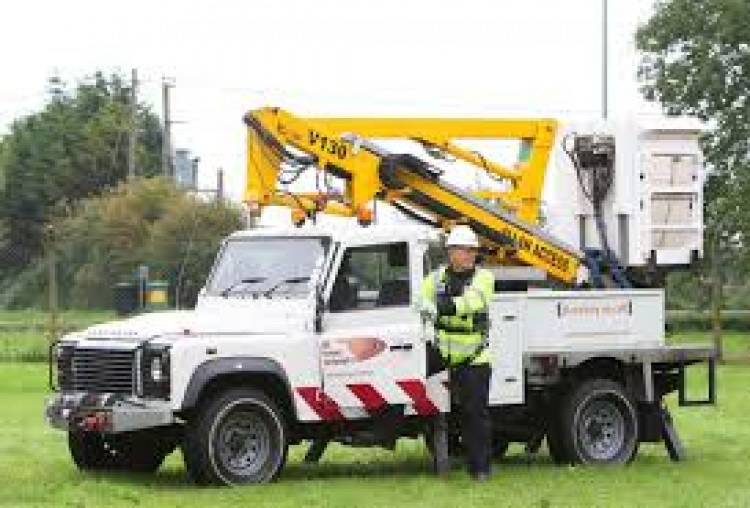 Radio Stations:
Felixstowe Radio Go here for website
Post Office Openings:
Bent Hill, Wolsey Garden:
Monday-Friday: 09.00 – 14.00
Saturday-Sunday: Closed
Felixstowe, Hamilton Road:
Monday-Friday: 09.00 – 17.30
Saturday: 09.00 – 14.00
Sunday: Closed
Old Felixstowe, High Road, East:
Monday-Sunday: 07.00 – 23.00
Walton High Street:
Monday-Friday: 08.15 – 17.30
Saturday: 09.00 – 12.30
Sunday: Closed
Trimley High Road:
Monday-Saturday: 06.00 – 22.00
Sunday: 07.00 – 22.00
Today's supermarket shop openings:
Co-op Hamilton Road:
Monday-Saturday: 07.00 - 21.00
Sunday: 10.00 – 16.00
Co-op Wadgate Road:
Monday-Saturday: 06.00 - 23.00
Sunday: 07.00 – 22.00
Co-op High Road West:
Monday-Saturday: 07.00-23.00
Sunday: 08.00 – 23.00
Co-op King Street, Walton:
Monday-Saturday: 06.00-23.00
Sunday: 07.00 – 22.00
Co-op Walton High Street:
Monday-Saturday: 06.00-23.00
Sunday: 07.00 – 22.00
Morrison's:
Monday Saturday: 06.00 – 21.00
Sunday: 10.00 – 16.00 (petrol 08.00 – 22.00)
Tesco metro:
Monday-Saturday: 07.00 - 22.00
Sunday: 10.00 – 16.00
Sainsbury's Warren Heath:
Monday-Saturday: 06.00-23.00
Sunday: 10.00 – 16.00
Lidl Langer Road:
Monday-Saturday: 08.00 – 21.00
Sunday: 10.00 – 16.00
Lidl Haven exchange:
Monday-Saturday: 08.00 - 21.00
Sunday: 10.00 – 16.00
This week's surgeries and dispensary times:
Grove Medical centre (283197) - Covid vaccinations available by appointment only
Monday-Thursday: 08.00 – 20.00
Friday: 08.00 – 18.30
Saturday-Sunday: Closed
Haven Health (670107)
Monday-Friday: 08.00 – 18.30
Thursday: 07.00 – 20.00
Saturday-Sunday: Closed
Howard House (282706)
Monday-Tuesday: 08.00 – 20.00
Wednesday-Friday: 08.00 – 18.30
Saturday-Sunday: Closed
Felixstowe Community Hospital (337600)
Monday-Sunday: 08.00 – 20.00
Bus services:
Check here for 77 service Monday to Friday timetable Live travel updates:
Check here for 75 service Monday to Friday timetable
Live travel updates:
Train times and traffic hold ups
Our daily Breakfast Briefing is proving very popular but we are always striving to improve the experience for you. If you have any suggestions for inclusion please email [email protected]