Skoda Octavia vRS iV PHEV Review
By Ginny Buckley - Motoring Correspondent
---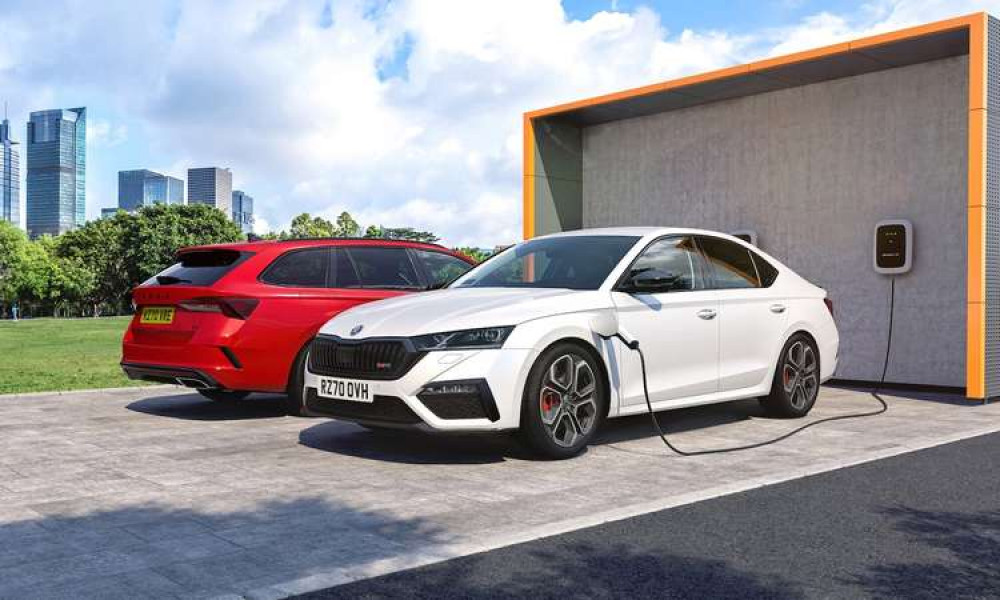 The Octavia vRS is a great all-rounder, especially in estate form.
Performance car fans know that the Octavia vRS is a car you shouldn't underestimate. For years, it's offered VW Golf GTI performance in a more practical body shape - with a lower price tag. But now the vRS has shifted up a gear with this plug-in hybrid version.
The iV version of the vRS uses a 1.4-litre turbocharged petrol engine mated to a 113bhp electric motor and a 13kWh battery. The power is sent to the front wheels through a six-speed dual-clutch automatic gearbox, and in the Skoda total power is a pretty pokey 242bhp.
Of course, if you're opting for the iV over the standard petrol or diesel vRS then you'll want to know the electric numbers. The car's pure-electric range is up to 39 miles and a full top-up takes around three and a half hours with a 7kW home wallbox charger.
At a quick glance, the iV looks just like its petrol and diesel siblings with 19-inch alloys, black exterior trim and deep bumpers. But the iV actually sits 15mm taller than the other vRS models which gives it a strange, standing on its tippy-toes look.
More worryingly, the iV doesn't have any chassis changes over a standard Octavia - unlike the petrol and diesel vRSs. It means it doesn't handle as well as the petrol or diesel while not being as smooth riding as a standard hybrid Octavia.
There's a compromise when it comes to carrying stuff, too. The battery pack eats into the load area – and we're not talking slightly either.
It's running costs where the vRS iV can really make sense though. Skoda claims up to 235mpg and 39 miles of pure electric range; in the real world, with regular charge ups, 70mpg is more realistic as is between 25 and 30 miles of electric. Those figures could equate to a massive saving if you're a company car driver, purely due to the company car tax figures.
The vRS iV is a good allrounder but lacks the sporting drive of the petrol and diesel vRS models, we can't help but feel you're getting all the looks but not all the go. A standard Octavia iV makes a bit more sense to us.
You can read more motoring advice from Ginny Buckley on the website: electrifying.com